Satisfy Your Wanderlust Urge: Alaska, No Longer the Last Frontier
Though there's definitely no shortage of places to visit and explore, when it comes to having the perfect balance of wilderness and civilisation, and bountiful roads less travelled, somewhat the same as Australian places, yet on the other (colder) spectrum, Aussies bitten by the travelling bug can't exclude Alaska, the Last Frontier, from the bucket list.
This US state, northwest of Canada, and sparsely populated, is bound to win you over with picturesque nature, full of mountainous landscapes, majestic glaciers, and booming wildlife. Best of all is you can find plenty of Alaska cruise excursions, that include trips to other states round the USA, and Canada – combinations that sound like the adventure of a lifetime.
Since Alaska is considered rather the state that isn't under the radar of most tourists, you can expect to marvel at the breathtaking places without having to share the experience with thousands of tourists.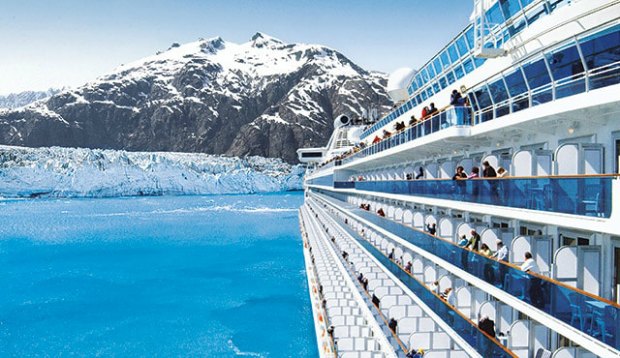 When you choose one of the many Alaska cruise excursions, and you embark on this adventure, one thing you can be sure of is you won't be able to lounge inside a room much when you have so many things waiting for you outside.
If you'd like to spot wildlife while enjoying the fresh air, and working up your muscles, hike through the famous Angel Rocks trail, or pay a trip to one of Alaska's many national parks, be it Denali, Wrangell St. Elias and its large volcanoes, Kenai Fjords, Glacier Bay, or Gates of the Arctic.
Along the way you could learn a thing or two about the incredible lifestyle of the locals, like the Eskimos of the Nunamiut. You can witness the grandeur of glaciers close up by taking a trip through the glacier caves, like the mighty Mendenhall, and Guyot.
Want to enjoy the beautiful scenic sights of the countryside? You can go down the railroad of Yukon. By all means, if you decide to pay a trip to the coastline, don't forget to engage in some whale-watching.
Then, when you feel like you'd be up for some town-strolling, you can get to the unforgettable Sitka that you can only reach by air or sea, and pay a trip to one of its many galleries, and shops. The small Homer can provide you with more outdoor activities, fishing being the most popular of them, whereas in the Gold Rush gateway, Skagway, you can get acquainted with many legends you'd love to spread a word about.
You can get to know more about the natives in Ketchikan's Totem Heritage Center, and sit back and relax, letting nature entertain you with its shows of Northern Lights above Fairbanks.
While there are more surprises waiting for you on this trip, you can have the certainty this state will no longer be the Last Frontier for you as you'd get to fully immerse in it.