Essential Caravan Accessories for a Comfortable, Convenient Experience
Caravanning is one of the best ways to explore Australia. Unlike setting a campsite with a tent, which is going to be your only shelter, caravans provide an incredible number of options for more comfort and luxury. Caravanning is fun and offers a lot of advantages, such as giving you much more control and opportunities than other camping options. But if you are just getting ready for your first, more serious camping trip with your caravan, you should learn about some very useful caravan supplies, which can make your trip easier and much more enjoyable.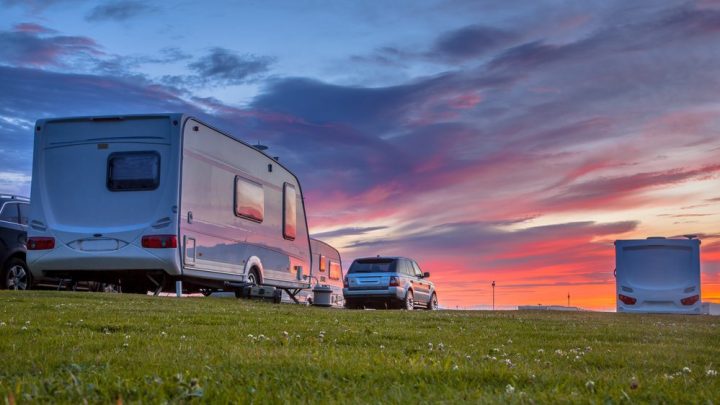 If you are new to caravanning, you probably know about the most basic things about how to run and operate the caravan itself. Nevertheless, when it comes to setting up the campsite, especially if you are going to travel longer, or stay at a single spot for a while, you should get convenient and useful caravan accessories for the outdoor area of your temporary home. Supplies like this can help you get the most of your campsite and they can have an immense impact on your camping experience – even though some of them are essentials, and others are optional.
Caravan Awnings, Sunscreens and Annexes
Permanently installed on the roof, caravan awnings are a must for long camping trips. Their purpose is to protect you from the strong sun as well as rain, and it's safe to say that they are a vital caravan supply, regardless of whether you are setting camp, taking a break from a trip, spending a day at the beach or in nature, or have to stop unexpectedly. Not only are they extremely convenient and practical, but they also won't take any extra space in your caravan or your camper, simply because they can be conveniently stored on the roof.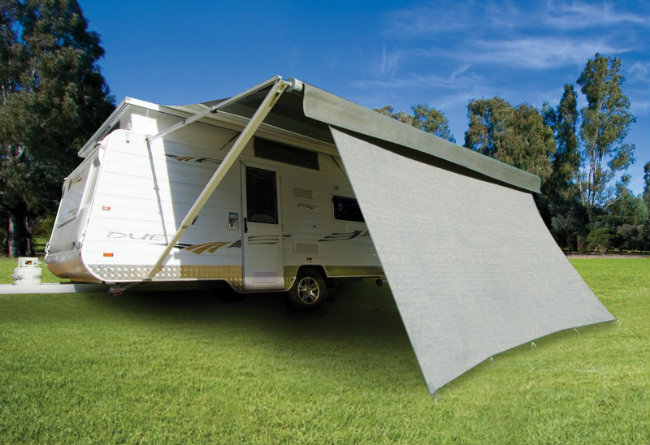 All you need to do is open them, and you instantly have a shelter. If you are camping, awnings offer you an easy way to create a patio in front of your portable vacation home to make barbeques or chill in the shade alone or with your loved ones. This is why they are an ideal camping accessory and you shouldn't miss out on the opportunities they provide you with.
Although optional, sunscreens are very popular caravan accessories amongst caravan enthusiasts around the world, especially for camping adventures during the summer. Made from special fabrics, they can be added to the awning of your camper trailer or your caravan to provide you with more protection from the sun in your outdoor space.
Then, there are caravan annexes that also provide you with shade, but are also used to provide you with additional room outside your caravan or camper. In fact, some are even freestanding and act as a tent. Furthermore, annexes are also often custom-made for different caravans. They can also be used for an outdoor kitchen or entertainment area.
Caravan Matting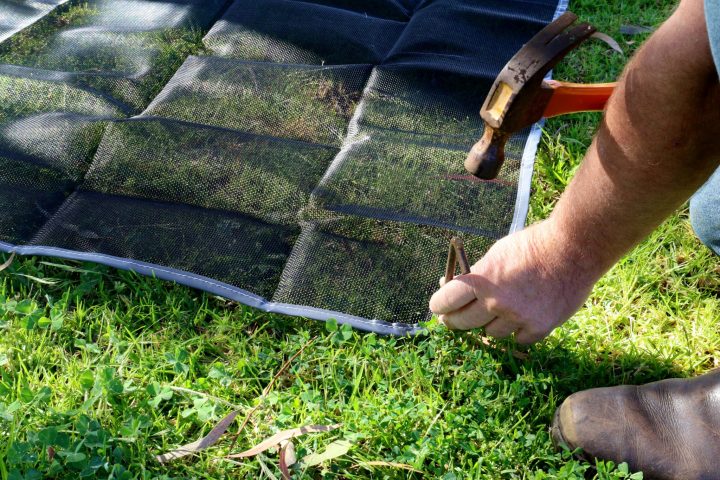 If you are going to spend some time in nature with your caravan and your nicely set outdoor area, you should also get an annex mat. This will not only help you keep dirt and moisture out of your caravan, but it will also provide you with more comfort when you are relaxing outside your caravan or your camper. They come in a variety of sizes, materials, as well as prices. The best ones, like multipurpose mats, are not only comfortable and soft, but also water and sand go through them, keeping them clean. Furthermore, they are slip-resistant and can be spread open without being tied down or pegged, so they won't move or gather.
Caravan Steps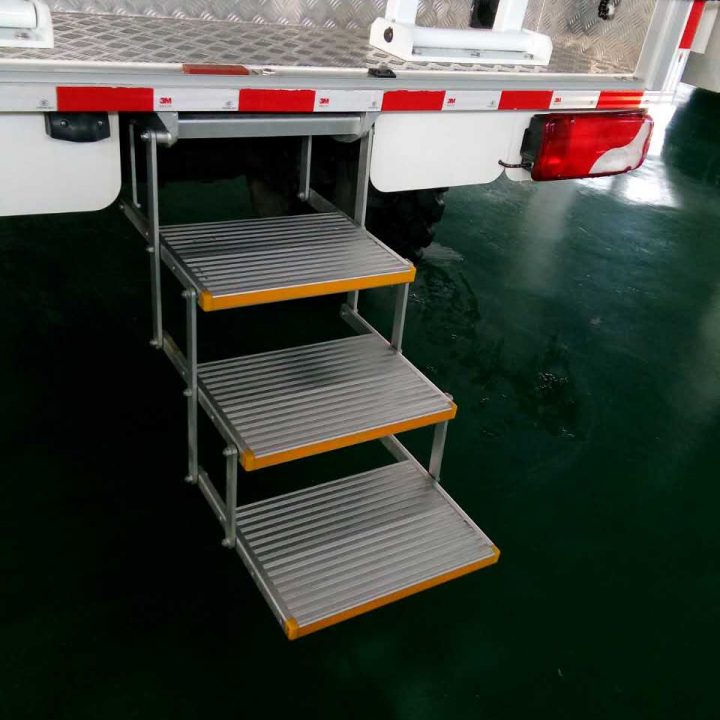 Other very popular caravan accessories Australia campers seem to take interest in are caravan steps. Steps can make your camping much more comfortable, although you can do without them. However, most experienced caravanning enthusiasts prefer having them at their moving home's doorstep for extra comfort and convenience. These accessories are especially useful if you have small children or pets who have a difficult time getting in and out of the caravan.
Mosquito Nets and Zappers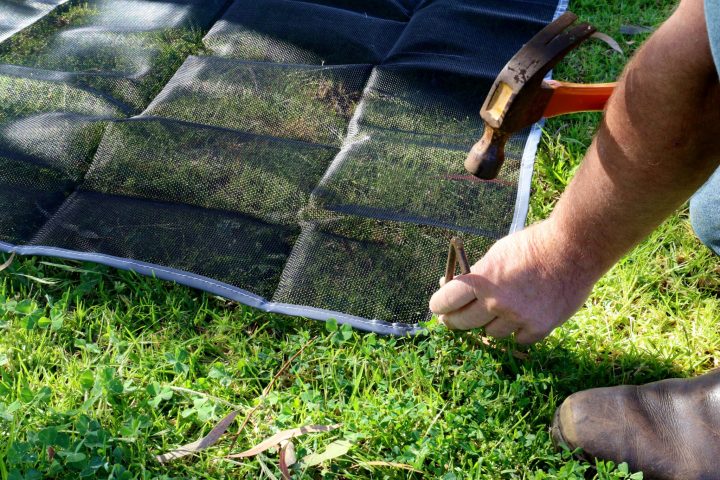 Probably the worst enemies of campers around the world are mosquitos, and if you are going to hang out in the outdoor area of your caravan, especially at night, you are going to have to deal with them. Apart from sprays, roll-ons, mosquito coils and other incense for repelling these irritating creatures, you can also get much more effective solutions, like a mosquito zapper or a mosquito net.
Caravan Levelling Devices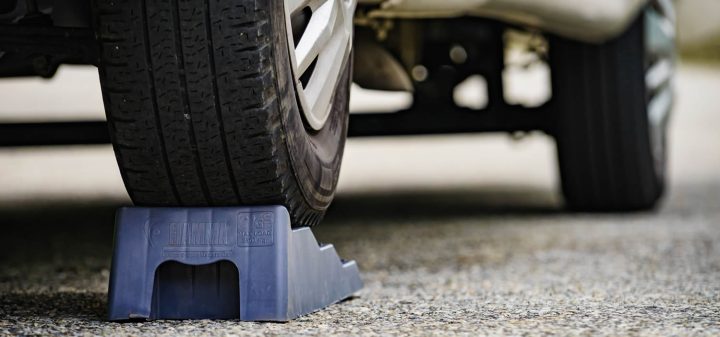 Another vital thing when it comes to setting a campsite is levelling your caravan. This will prevent the doors from swinging, water from getting stuck, etc., which is why levelling devices are crucial for a better camping experience. There are different types of accessories you can get for this purpose. First, you'll need a level indicator to find a flat spot. Other essential caravan parts and accessories for levelling include levelling ramps, levelling chokes and levelling blocks.