Enjoy the Ride: Must-Have Accessories to Step Up Your Pram Game
A simple trip to the store might feel like a military operation when you have a little kid. There are tons of items to pack for many "just in case" scenarios, so leaving the house might be intimidating. Moreover, if you are one of those on-the-go parents, you probably expect your pram to hold your baby, groceries, even cell phones and lattes. Fortunately, there are various accessories for prams to purchase for stress-free, enjoyable daily trips.
What Accessories Do I Need for Pram?
Pram Liner for Maximum Comfort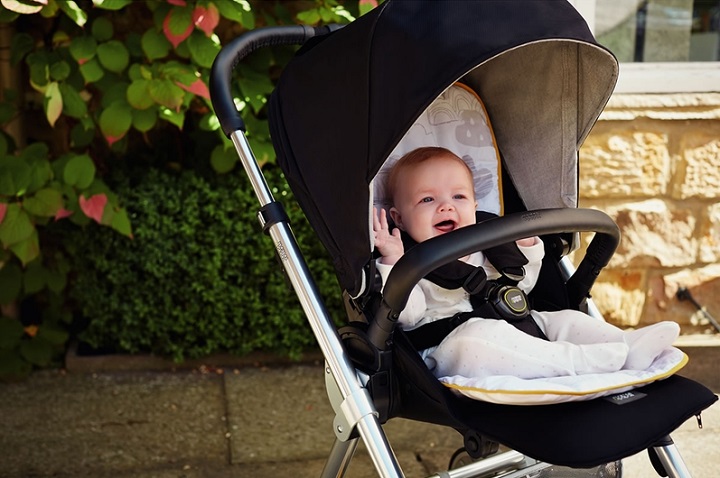 A pram liner is a padded insert for your infant to sit or lie on while in the pram. Cotton is commonly used since it is a breathable material ideal for all seasons. Pram liners not only make your baby's pram more comfortable and snug, but they also protect your pram from spills and messes. A pram liner with colourful prints will refresh the appearance of your pram.
A universal pram liner is made to accommodate all types of prams on the market. It has slot holes to fit all of the pram's harness straps and is compatible with any five-point safety harness system. When your baby is in the pram, the liner can help them feel more at ease and peaceful. A well-padded pram liner provides firm support and helps absorb all of the bumps in the road. It will make the voyage in the pram with your toddler more fun and offer you peace of mind. Pram liners also keep your pram clean and prevent it from the wear and tear of daily use.
The liner is easier to clean than a pram; make sure you get one that is long-lasting and machine washable. You can choose a pram liner in a lovely and vivid design to beautify the look of your pram.
Footmuff for Cosy Winter Rides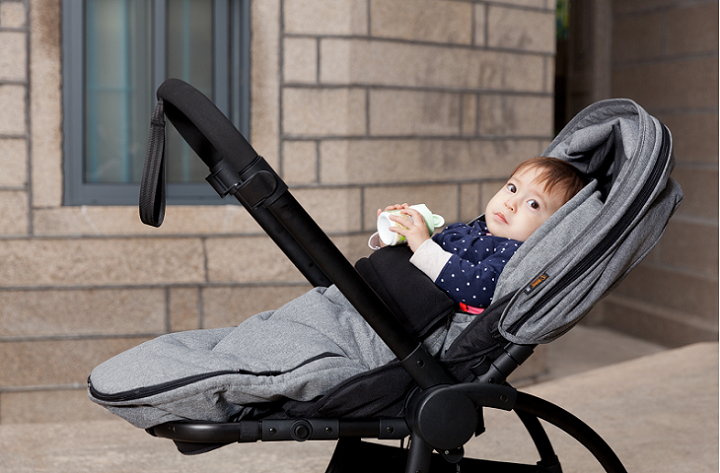 As winter comes and the weather turns cold, footmuffs are essential accessories for prams. The pram functions as a sleeping sack to keep your baby warm and comfortable. A pram footmuff must be simple to install onto the pram liner when needed. The footmuff must be suitably padded for warmth and draft-free to serve its purpose.
A growing toddler, like a baby or infant, also requires warmth. Footmuff sets for toddlers include an enlarged base to accommodate a growing child.
Even if it's cold, frigid, and windy outside, a footmuff will keep your infant warm and cosy. You might spend your time out with your kid going for a stroll, or simply running to the store. A sturdy footmuff that can be zipped securely onto the pram liner will provide more protection from the cold wind than one that is merely buttoned carelessly onto the pram handle.
Baby Head Support for Safety Approach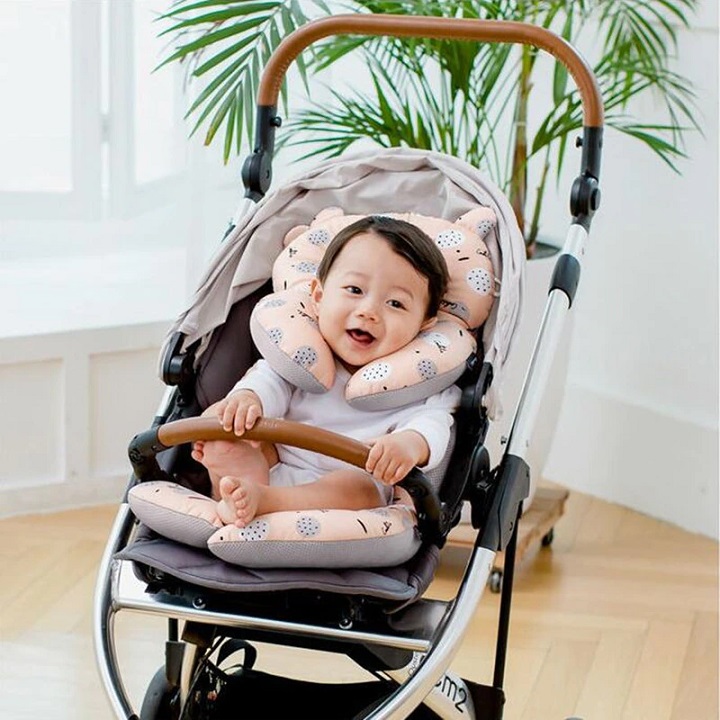 A baby head support is a padded pillow in U shape that provides maximum safety and supports your baby's head when in the pram or car seat. Because newborns and young infants have weak neck muscles, they will require strong head support when sitting up. Their necks will be supported by head supports, which will help keep their heads stable.
Head supports are available in various sizes and padding levels to meet the needs of newborns to infants. A twin pack of 2 in 1 baby heads supports a newborn and an infant up to 9 months old.
Pram Organiser for Keeping Things Organised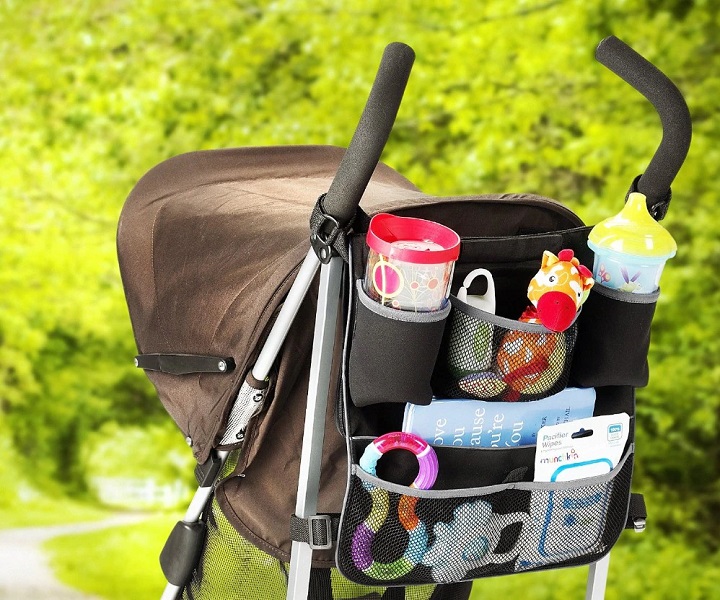 A pram organiser is a pouch-like bag or caddy that attaches to the handle of your pram and provides additional storage space that is easily accessible. When you're out and about with your baby, a pram organiser can help you keep everything you need close at hand. It can be used to store stuff such as milk bottles, mugs, nappies, and even your phone. It allows you to navigate the pram safely while keeping your hands free.
Cup Holder for Handy Hydrated Walks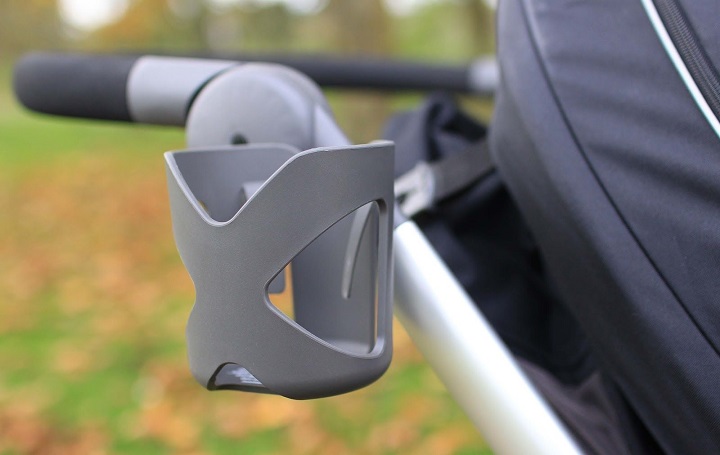 When you were young, you probably wouldn't have thought of carrying a drink out with you, but now as a busy mom, you can't imagine even going to the post office without bringing a glass of water. Cup holders help keep this water within easy reach. They're notably better for hot beverages in takeaway cups that you can't casually drape beneath the pram basket. A bottle of milk will frequently fit as well. Any pram frame or handle can be clamped on with the universal cup holders.
Buggy Clips for Some Extra Shopping Bags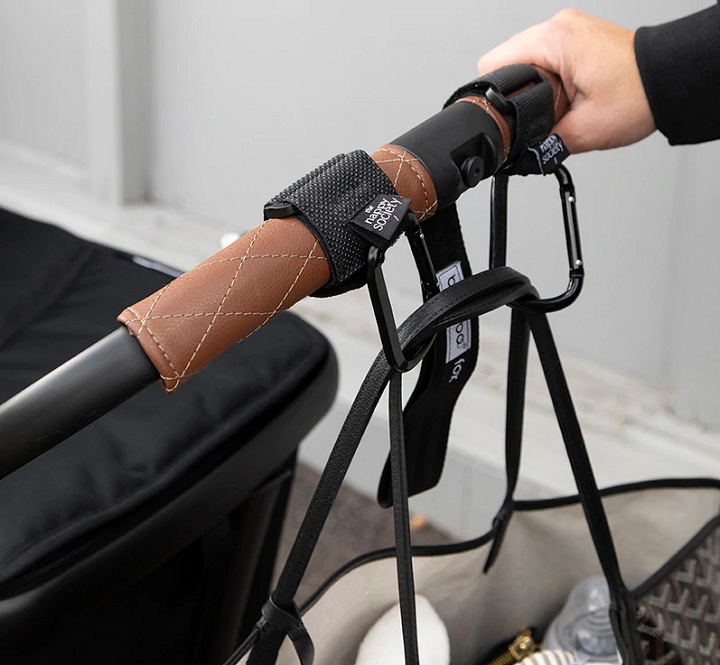 Most prams come with shopping baskets, but these can become overburdened with diapers, wipes, nappy cream, extra clothes, bibs, lunch, water, milk, and a spare blanket, among other things. In such cases, you can use buggy clips. Buggy clips are meant to clip over the buggy handle so you can securely hang bags from them instead of trying to stuff them all into the basket below or holding them in your spare hand. Try to avoid a significant danger of over-loading your buggy to the point where it tips backwards due to the weight. We've all witnessed it.
Pram Raincover & Sunshade to Cope with Weather Changes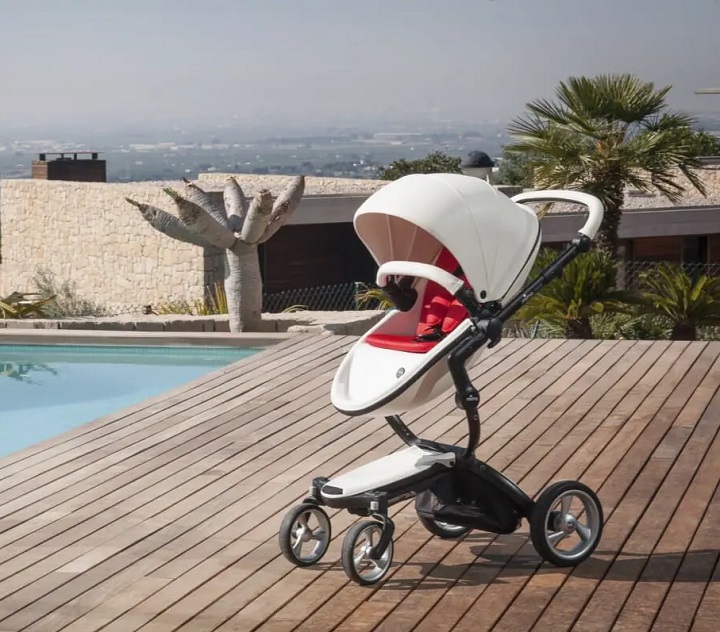 A rain cover usually comes with your pram, and if it doesn't, you should get one unless you live in Antarctica's Dry Valleys, where it hasn't rained in nearly two million years, which is probably not the case! You can typically find a rain cover tailored to your pram, or there are universal ones that will suit any pram. Don't be lured by low-cost options because they will become hazy after a while, leaving you with a frustrated child who can't see out.
A sunshade is very important since sunbathing is not recommended for babies because their skin is particularly sensitive. Many prams have a canopy that extends far enough to give sun protection. If not, some parents would drape a muslin cloth from the hood to provide shade but not UV protection. On the other hand, your baby may overheat if you use a blanket.
The sunshades are brilliant accessories for prams because they provide solid protection against UV rays in 99% of the cases. During the day, it also offers a dark environment for a baby to sleep in. Cutting out the sunlight and the stimulus of the outside world can frequently make it easier for your infant to go asleep. And, you can have a peaceful stroll while enjoying your favourite mocha.