Elevate Your Style and Comfort: Why Men Should Prioritize Premium Quality Shoes
Can you think of one thing men wear that is a forever status symbol that gives your outfit the perfect finishing touch and women love to see you wearing? If you haven't got a definite answer, I'll tell you: it's the shoes you wear. There's a saying that states that a man is known by the shoes he wears. Investing in quality shoes nowadays has become even more paramount than investing in quality clothes, as it boosts a man's appearance and, thus, confidence. Here's why.
They Indicate Your Status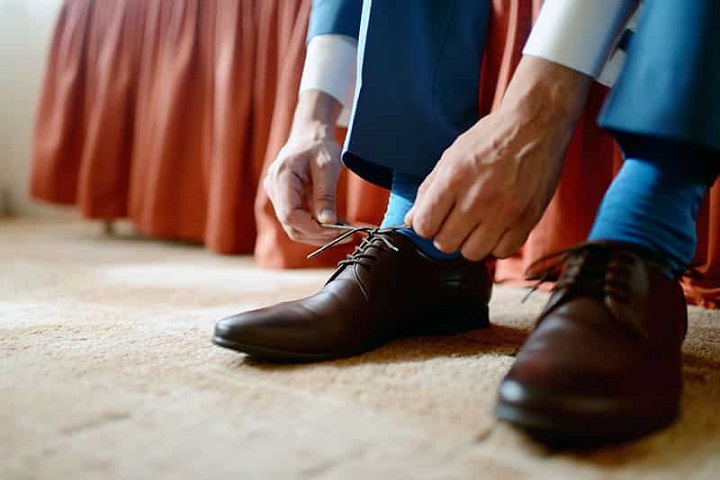 Shoes have always been a significant aspect of a person's social standing throughout history. They have been used to imply or depict riches (or lack thereof), particularly in many mediums of media and literature. For example, as soon as Hannibal Lecter saw Clarice Starling's shoes, he could tell she had a humble background.
Shoes were also a status symbol in various societies, including ancient Egypt. Slaves walked barefoot, whereas other Egyptians wore sandals made of woven papyrus. It wasn't about how "nice" or "comfortable" they were. The fact that someone wore sandals indicated they belonged to a higher social status.
As you can see, some things haven't changed – people still judge others, especially for the clothes and accessories they wear – it's human nature. Thus, my shoe advice is to always wear premium-quality man footware because they don't only portray you as an exquisite, gorgeous gentlemen but also as a man of good taste and social standing.
They Boost Your Confidence
Have you ever wondered why we cover our feet when we wear slightly worn-out shoes? Because lousy shoes usually make us feel insecure. That's precisely why we must always be vigilant regarding shoe quality. When you put on beautifully handcrafted quality shoes, your feet automatically run. And it's nothing more than a confidence boost for your persona – your walk gets more confident, as does your speech.
They Portray a Man's Attention to Details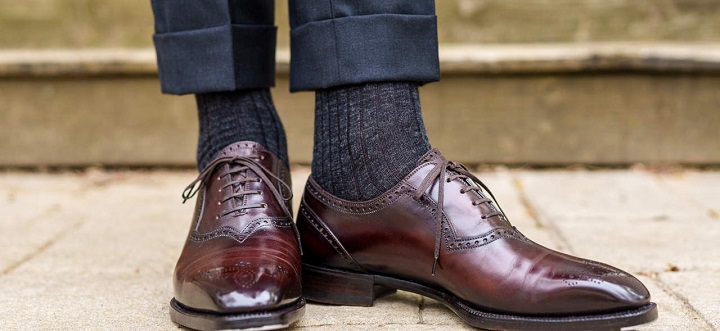 Many still believe that a man's shoes reveal a lot about him. That makes sense, given that many perceive men as less detail-oriented than women. They're merely concerned with a decent combination of shirts, jackets, and pants.
You shatter the norm by wearing a fashionable pair. You demonstrate a keen sense of detail. That makes you more "sophisticated." When an exquisite, confident man enters a gathering wearing the most prominent men's footwear, it is apparent that he will leave a lasting impression! Thus, always choose exceptional shoes for work or a meeting because they can make your individuality and character stand out.
But, what does premium mean in shoes? Here are the top indicators that you're wearing premium man footware. By checking if your next pair of shoes has these qualities, and next thing you know – you're donning it – you'll never be underdressed again for any occasion.
Whether buying boots or loafers, always choose men's shoes produced from carefully selected full-grain leather and other world-class materials, thoroughly inspected by professionals with decades of shoe business expertise. Opt for a well-crafted last and padded leather insole that'll keep you comfortable. Due to pressure areas, such shoes won't hinder movement in any way. Search for a men's shoe store that offers a variety of styles and colour combinations to let you express yourself.
Good for Your Feet
We've spoken about three reasons why excellent footwear is essential. However, experts believe maintaining your feet healthy is the most significant advantage of proper footwear. How? Right arch, superior cushioning, comfy sole, and so on are only a few of the fundamental aspects of any type of shoe quality.
All of them are necessary to maintain your feet healthy by keeping them comfy throughout the day. Shoes of poor quality or that don't fit properly may cause problems with your feet, such as bunions and stinky feet, among other severe foot disorders. So comfort must be the most noteworthy consideration when purchasing footwear.
Footwear advice for determining shoe quality is to observe how you feel in your shoes. Decent shoes will never make your feet feel weird or tired during the day. Your feet will thank you for the comfort provided by the proper buy!
They Make You Look Sharp from Head to Toe
Who is capable of bringing their A-game in style? The answer is men, who are aware of their endpoints, as in the two areas where the highest eye fixation occurs. These are the two endpoints: one is your face, and the other is your dressed-up feet. You don't utilise clothing to give your look that "wow" element; instead, you rely on your haircut and facial hair. But when it comes to your feet, it's a very other scenario.
People will perceive you as a totally (rather than simply "very") fashionable person with a brand-new pair of premium shoes. It adds pizzazz to your complete appearance, from head to toe, making you appear sleek and elegant.