Commonly Asked Question When Buying Men's Wide Shoes
Wide feet may not sound like a problem to people who don't have them, but those of us who do know how difficult it can be finding shoes that accommodate our feet well enough to keep us comfortable throughout the day know exactly what I'm talking about. If you have trouble finding the right mens wide shoes for you, make sure you've checked the online market. There you can compare different brands, models and prices so that you can make the most out of your money.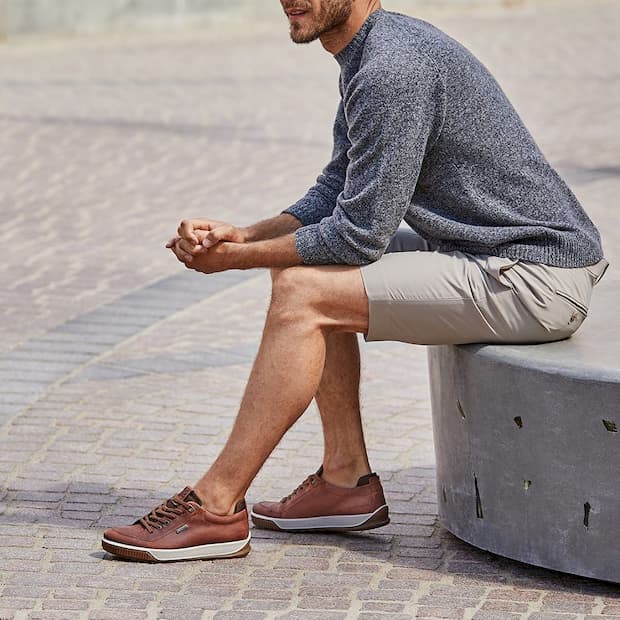 Do I need Wide Fit Shoes?
Before you set out to buy wide fit shoes, you need to make sure that you actually need wide fit shoes and not just a bigger number. Some of the signs that you need wide fit shoes are recurring blisters, bunions and corns. Blisters are usually caused when the fabric of the shoes repeatedly rubs against a concentrated area of skin, removing it and causing a lot of pain. While this can be common when wearing new shoes, if you're getting blisters from old shoes, then that's a good indication that the shoes are too narrow. Bunions are bony, prominent bumps that form where the big toe joins the foot. Bunions are sensitive to pressure and are caused when the shoes are too narrow, too tight or pointed. If you're not wearing pointed shoes, and you're certain that the shoes are the right size, then you know they're caused by the width of the shoe. And lastly, corns are thick and hardened patches of skin that appear on the top or side of your feet. Corns are caused when the skin between the prominent bones in your feet and the shoe fabric is squeezed repeatedly.
What Are the Most Comfortable Shoes for Wide Feet?
If you were wondering what shoes are good for wide feet, keep in mind that there are quite a few brands that make quality men's wide shoes, such as Rockport, Birkenstock, Skechers, Pikolinos, ECCO, etc. My personal favourites from this list are Rockport Men's World Tour shoes, which are high-quality men's wide shoes that provide the ultimate comfort and are specifically designed for people with wide feet. You can wear them anywhere, thanks to their full-grain leather design. They provide long-term comfort, forefoot flexibility and feature a rubber sole for traction and grip. Further, these shoes feature EVA cushioning and Strobel technology, making them conform to the shape of your foot for a personalised fit. Additionally, they provide lightweight shock absorption to reduce leg and foot fatigue.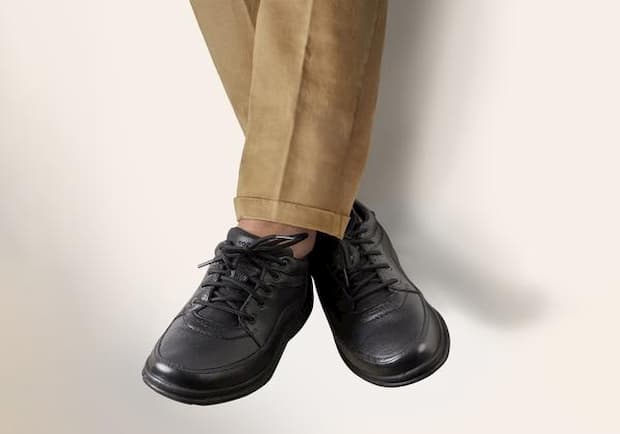 The aforementioned brands are just a couple of the many that make quality shoes for wide feet. You can find many other models that may be great for you and your feet, and they might not even be branded and that's okay. The key thing to do before buying is to do your due diligence online. There's a lot of information about all shoe models so there's no excuse to not get informed before you make a buying decision. Still, looking for well-known names is an easier place to start, as that's a good way to set the standard of quality. With renown brand names comes the expectation that their shoes are going to be responsive and durable.
How to Stretch Wide Shoes?
There are two ways to stretch, or break into your wide shoes. The first one is to just wear the shoes when you aren't doing anything important or when you aren't going anywhere. For instance, if you're going to spend most of the day home, then you can put on your shoes and just move around in them. This will allow your feet to get used to the shoes, the shoes to conform to your feet's shape and to make sure the shoes are properly stretched so that you can just slip into them without an issue.
Alternatively, you can get contraptions online that can be placed inside the shoes when you aren't wearing them, and they'll do all the stretching for you. How these contraptions work depends on the product you're buying, but most come with some type of mechanism that lets you adjust the width of the plastic within the wanted position. Once you attach the instrument, you just leave it until you want to wear the shoes.
How to Measure Your Feet?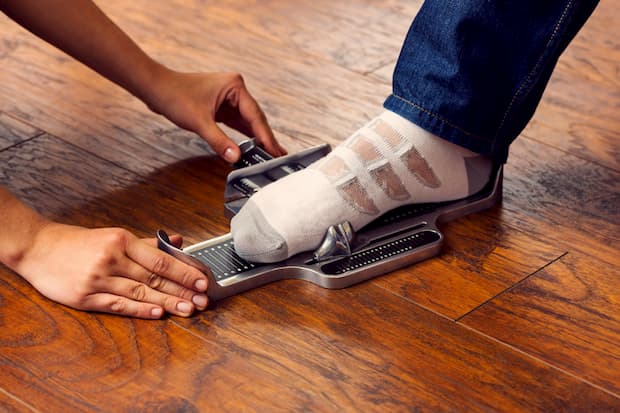 There are a few ways you can measure your feet, and all of them are pretty simple – all you have to do is put your feet flat, grab a tape measure and measure the width and height of your feet. If you prefer tight-fitted shoes, then make sure to add a few millimetres to your foot height and width to give you an idea of the size you need. And while we all have a general idea of our shoe size, it will also come down to personal preference and how you want to wear the shoes. In other words, some people prefer having more freedom and thus go for shoes that are slightly larger than their foot.