Here's How to Choose the Right Men's Outwear for Skiing and Snowboarding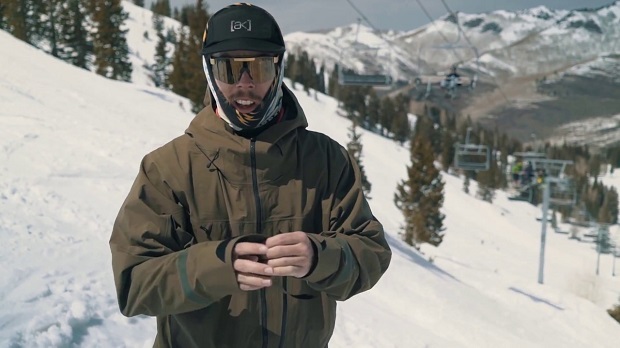 Fully enjoying your first snowboarding experience on the slopes doesn't only entail proper training – comfort is another major factor and it is closely related to the type of clothing you'll be wearing. When it comes to finding the best clothing pieces for the slopes, there are certain features which determine the level of quality and comfort. That being said, let's see what the two most important pieces (the jacket and the pants) should feature in order to ensure you are all set.
Jacket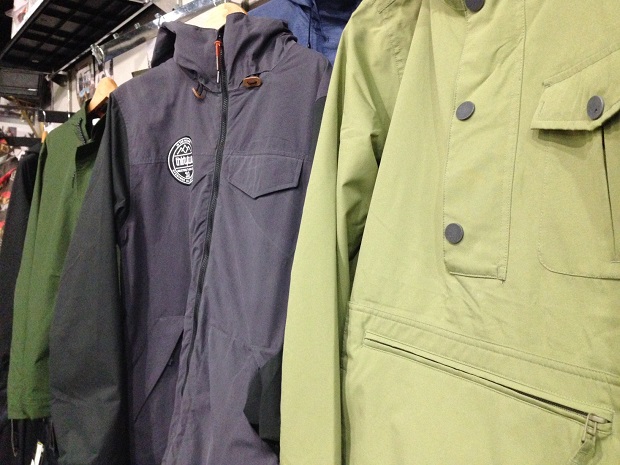 Probably the most popular types of jackets are 3-in-1 or the do-it-all winter jackets which are made to be used as three different jackets all bungled in one. The shell jacket acts as a windbreaker on the slopes and the puff is best worn after the fact and since they usually come standard with PrimaLoft or down insulation they are one of the most versatile pieces of men's outerwear snowboard clothing.
If you don't do a bit of everything when on the slopes a more fitting option for your needs will be technical winter jackets. These jackets allow for easier movement and they are made to be helmet compatible whilst being fairly lightweight and easy to pack. Gore-Tex is usually the material of choice when it comes to durability and waterproofness which makes this type excellent for layering. For harsher weather conditions 3L construction is a standard feature on a technical winter jacket.
What to Look For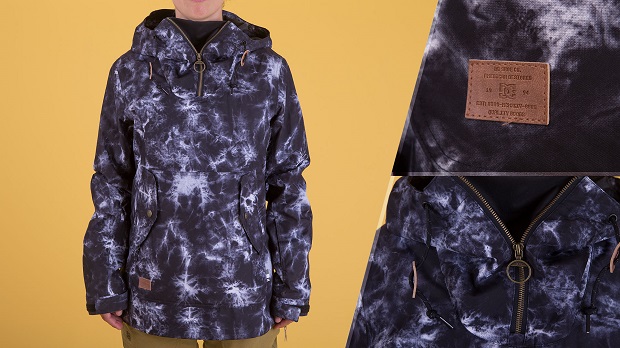 No matter what type of jacket you go for, there are certain features you'll need to focus on in order to ensure that you are getting the best bang for the buck. The first on this list are the pockets (surprisingly) but not just any kind of pockets, but specialized ones like a lift pass or a clear sleeve. There are some jackets which are able to hold a pair of goggles inside with a soft liner. You also need to have plenty of regular pockets so you can carry as many essentials as you can.
Another specialized part are hoods that can be removed or adjusted to fit over your helmet. Zippered vents like pit zips and core vents are also important so you can adjust or add ventilation to fit your liking. A powder skirt is an important feature too since it prevents snow from entering between the jacket and pants and it is simply an inner gasket that snugs perfectly around your waist.
Pants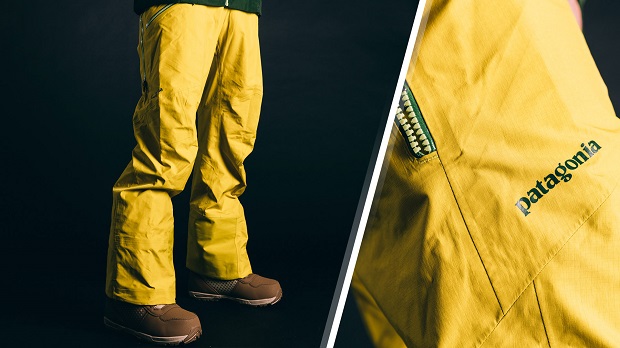 The only type of snowboard pants you'll ever need are bib-style pants which can be fastened using suspenders and come high at the front. But while they can keep you warmer than a standard pair of pants and provide you with better protection from the snow, bib-style pants are going to give you a hard time whenever you put them on or take them off.
Since we all know that there aren't many options when it comes to style, let's check out the list of cool features that quality pants have. Vents are important when it comes to a piece of men's outerwear such as pants and while they do exactly the same thing like the ones on your jacket, they are usually only found on the thighs. Regular snowboard pants can also keep snow away with the help of snow gaiters while also being able to protect your cuffs from sharp objects with reinforced inner ankles.
Materials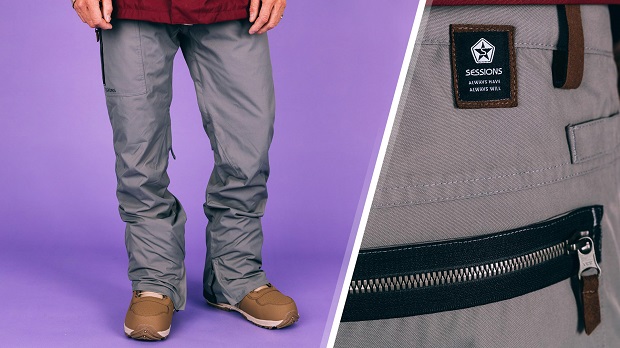 Nylon
First, we got the strong, yet elastic material – nylon. Men's outerwear snowboard clothing feature nylon the most as it is a low-absorbent fabric which is also waterproof and breathable when combined with other materials such as polyester. This material also comes in different weights, depending on the way the fabric is woven.
Polyester
The properties that make it the base fabric for all men's outerwear snowboard clothing are its resistance to stretching and shrinking, mildew and water. Next, we got the fact that it is a strong, quick-drying and very durable material. Polyester fabrics often come with a durable and water repellant coating that intensifies those properties even more. Outerwear that features extremely fine fibres (microfibers) are usually the most expensive pieces on the market since that makes the material super lightweight, extremely durable and breathable. These microfibers are usually made from nylon and/or polyester.
Gore-Tex
This material has seen an increase in popularity and is basically the most high-tech fabric used for this type of clothing. This technology is used in medical equipment too since it provides both breathability and waterproof properties. But how? Well, it's all thanks to the microscopic openings, which are 20,000 smaller than a water drop, making it easy for water vapour to escape and not let in water droplets – pretty cool right?