Caravanning & Camping: RV Essentials and Accessories
If you and your loved ones love going on short weekend getaways in the great outdoors, then buying an RV is a wonderful idea. A home on wheels will give you the chance to escape the maddening noise of the urban jungle you live in whenever you hear the call of the wild. However, in order to be able to fully enjoy your stay in your favorite forest, you need to be properly prepared. That's precisely why I prepared the following list of RV essentials and accessories.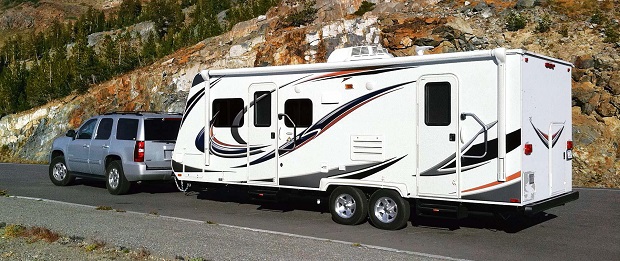 Black Tank/Sewer Tank
This RV essential is an unpleasant part of the RV puzzle, but it's a very important one as well. Taking care of the black/sewer tank means making sure your future outdoor adventures are filled with fewer odors and less mess. In addition to this part, you need to buy safe RV toilet paper because regular toilet paper doesn't break down in the tank easily and may cause serious clogs. You should also get a nice cleaner/deodorizer as well as high-quality disposable gloves to protect your hands from all the bacteria and germs when emptying and cleaning the tank.
Kitchen Gear and Outdoor Furniture
If you and your company intend to prepare and eat delicious and healthy meals in your RV, then you will definitely need pots, pans, plates, cutlery, and a dish drainer. When shopping for these items, I advise you to look for lightweight and eco-friendly plates, bowls, and cups. You should avoid plastic ones because our home planet cannot digest this toxic material any longer. Oh, you might also want to purchase several collapsible chairs and a nice low profile folding table that can be attached to the side of your RV so you can enjoy your yummy food while getting fresh air and feasting your eyes on the beauty that surrounds you.
Awnings and Other RV Accessories
Awnings are extremely popular Rv parts accessories because with their help people can create a shaded sitting area outside their RVs or a shaded space for storing their bicycles. Experienced adventurers say that the smaller the recreational vehicle is the more useful awnings can be. Aside from these widely used Rv parts accessories, you will also need folding steps, an RV towing mirror, and of course a towbar hitch. Bringing along with you a first aid kit, a couple of powerful flashlights and batteries, and a fire extinguisher is never a bad idea.