Branded Mens Perfume Available Online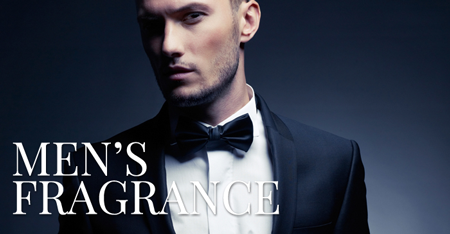 A perfume is the one thing that we never miss to use in our daily lives. This is not true for women only, but for men as well. And as a man, you have to be very careful when selecting the perfume. Men generally require a perfume that is long lasting and quite strong. Moreover, the perfume you select has to match your personality and lifestyle. So, swap your old scent for a new signature mens perfume. For those guys who are satisfied with their tried and tested mens perfume, you can still try something new and remain loyal to the brand. However, with so many new mens perfume available on the market, be sure that something new will surely catch you attention.
The important thing when selecting a perfume is to make sure your nose makes the right decision. The same applies when you shop mens perfume online. You can go to a brick-and-mortar store and sniff and try different scents. Once you choose the one you like the most, do not buy it, go home and shop mens perfume online. Why? Simple. Online perfume shops offer better deals as they do not have as high business-related costs, such as employee wages, rent, certain utility expenses, etc. Also, online perfumeries have a better selection. You can even find perfumes that for years have not been available at regular stores. So why not take advantage of the Internet and shop mens perfume online and save time and money. Here are several popular branded mens perfume.
Eros by Versace
Not all fashion designers are capable to bottle sensuality as perfectly as Versace. This mens perfume was launched in 2012 and is inspired by Greek mythology. The name implies it all – Eros was the Greek God of Love. This Versace mens perfume surely is all about love and seduction as it features an unusually blend of lemon, min oil, tonka, apple, geranium and ambroxan. Simply said Eros is at the same time woody and fresh and subtle, yet rich mens perfume.
Gentlemen Only by Givenchy
This mens perfume is a new trendy version of the fragrance Givenchy Gentlemen which was launched in 1974. Launched in 2013, Gentlemen Only quickly became popualr due to its unique spicy and woody scent. The notes of cedar, birch leaves, green mandarine and vetiver make this fragrance a masculine blend ideal for determined men.
Le Beau Male by Jean Paul Gaultier
Known for his extravagant and daring fashion designs, designer Jean Paul Gaultier does not surprise us even when it comes to his mens perfume line. The newest edition is Le Beau Male which was launched in 2013 and is as seductive, sensual and irresistible as its predecessors. Powerful, but subtle; light, yet rich; strong, yet sensual, this mens perfume combines the power of cool mint and softness of lavender with orange blossom to create a powerful fragrance.
Hugo Red by Hugo Boss
With the great success of the original fragrance of the fashion house created 20 years ago, there was really no need for an update. Yet, the brand decided to surprise their male fans with a new powerful scent. A perfect mixture of cedar, pink pepper, tonka bean, amber, grapefruit, and pineapple is packed in a eye-catching red bottle with the Hollywood hunk, Jared Leto as the face of this mens perfume.