Small Bedroom Online Decorating Tips
Decorating a small bedroom can be a real challenge; you want it to be stylish and modern, and at the same time you want to have space and not feel suffocated by all the furniture and decorative elements. Well, that's exactly what you should aim at achieving, since your bedroom is the room where you go to relax, get good rest, sleep and enjoy. Moreover, have in mind that the bedroom is the most luxurious and personal room in the entire house, so special attention should be paid to the décor, especially when it comes to small bedrooms. So, are you up for the challenge?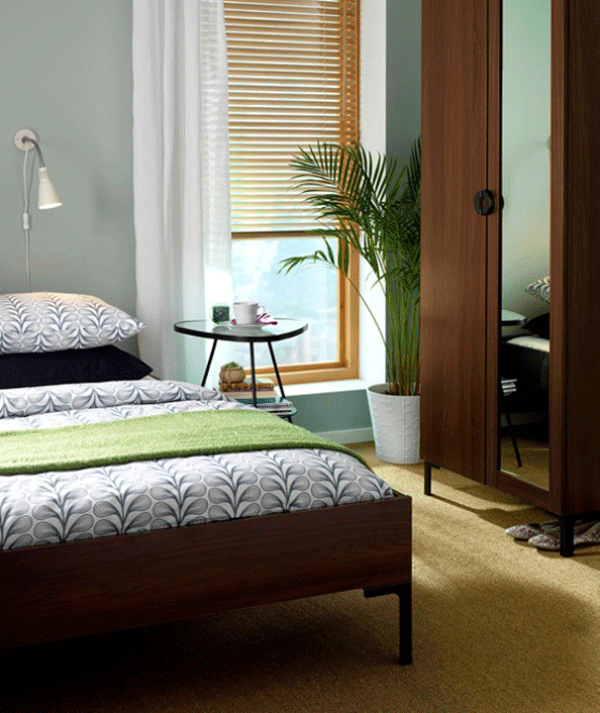 1. Discount bedroom furniture
You don't really need expensive furniture to create something stylish, nice and comfortable. You can get discount bedroom furniture and add few decorative items if you feel like the room needs to look more sophisticated. The important thing is for you is to like it and not to spend a fortune on it.
2. The bed
The bed is the most important piece of furniture in your bedroom. You can shop either online or offline retailers that offer discount bedroom furniture and get a great bed at a great price (whether king or queen size). When selecting the size of the bed, have in mind the size of the room. If it is a small bedroom, you shouldn't get a very big bed which will occupy the entire space. Get something smaller, even round if you can find, as these take less space and look very fancy at the same time.
3. Other furniture elements
You would need a storage headboard that will be big enough for storing all your bedtime necessities. Also, you will need additional shelving and storage. Get only what you need for storing your clothes and sheets; don't crowd your bedroom with too many items just because it looks nice or costs less.
4. Painting and decorating the walls
When dealing with small spaces, the best way you can add a few extra meters is to paint the walls in bright colours. Always choose bright colours like white, pastels or beige for the walls in small bedrooms. Another thing you can do is to hang a large mirror on the wall. The reflection of the room will give the the feeling of a larger space.
5. Saving space
Of course you have a lot of things you need to find place for and a small bedroom is not on your side. So, when browsing discount bedroom furniture, look for beds that have underneath storage space, like drawers for instance. This will literally ease your life. Or, if you need to design and decorate your kids bedroom, always go with trundle and bunk beds, as these will save on space.