The Most Popular Types of Conduits and Their Advantages
Wires are an essential component of every home, and without them, most of the electrical appliances we have around the house won't be able to be powered. But that's pretty common sense. However, what isn't exactly common sense is how the type of cables that we use on our wires, and the type of conduits that we use on the cables can prevent potential fires, and prevent electronic devices from dying to a faulty connection.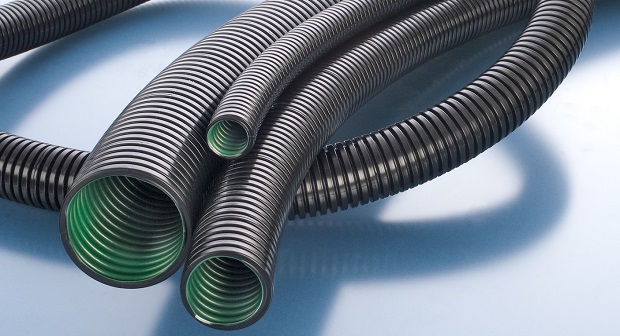 There are many different types of conduits, each suited for specific applications and conditions and with unique advantages. Some basic understanding on the different types will help you select the best one for a particular application. Besides the types, worth considering are the local building codes, as not every conduit meets every code in every Australian state.
Flexible Conduits
FMC, also known as flexible metal conduits or flex are conduits manufactured from interlocking spirally wound metal strips. The length of installation of flexible conduits isn't limited, and they're mostly used at the ending of a conventional conduit system that's difficult to terminate. For instance, it's used for equipment that's subjected to vibration and movement, such as manufacturing equipment and pumps, as well as connecting lighting fixtures in a suspended grid ceiling. Flexible conduits are easy to install, and you only need a cutting tool to do so.
Rigid Metal Conduit
Also known as RMC and rigid have been the standard conduit for providing superior protection from significant environmental and physical damage. These conduits are typically made of galvanised steel, they're factory-threaded at both ends and have a coupler on one end. They're usually used for concealed or exposed applications, both outdoors and indoors, in dry and wet conditions, and they can be buried in concrete and directly in earth.
Electrical Metallic Tubing
Also known as EMT are the most commonly used metal conduits, even though they're technically classified as tubing and not a conduit. They're much thinner than RMC, and as a result, they aren't ideal to use in areas where they can be subjected to physical damage, like a wall next to a driveway. Similarly to RMC, EMT is galvanised to provide superior corrosion and rust resistance.
Rigid Polyvinyl Chloride Conduits
Also known as PVC, are most commonly available with a single belled end to facilitate joining sections together without relying on a coupler. PVC conduits come in schedule 40 and schedule 80, and the difference between them is the thickness of the walls. Schedule 40 isn't permitted for use in areas where there's chance of physical damage. Otherwise, both types are flame retardant and sunlight resistant. They're inexpensive and are very easy to install without any special equipment. They can be for indoor and outdoor application, dry, damp and wet areas and for concealed and exposed work.