Loader Attachments – Which Types Can Be Found Online
Having a loader on your job site is very beneficial, as it can be used for a variety of lifting and handling applications. Furthermore, the loader can be matched with a variety of loader attachments to suit different job requirements. Although a single loader is capable to perform various tasks on a daily basis, the time-saving attachments can help you to complete your tasks quickly and with little effort. Also, by using loader attachments you will avoid buying expensive new machines for specific operations. Affordable and with low operating costs, the loader attachments provide a full investment return quickly after the initial purchase. Lifting, digging, pushing, moving, scooping and plowing snow, the loaders can do a lot but only if equipped with the right loader attachments. Read bellow and find out which are the most popular loader attachments that can be found in traditional and online stores.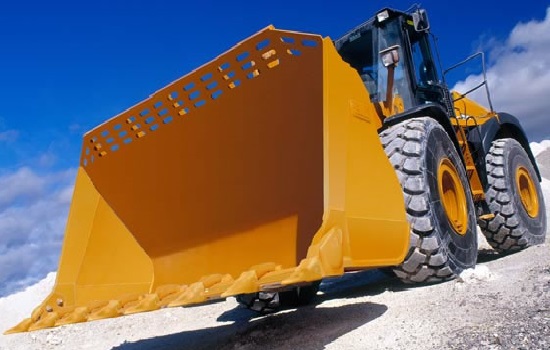 Auger
If you need to dig a hole for fence post installation, the auger is the tool you need. Widely available online, efficient and quick, the auger attachment can make the most of every digging operation.
Quick-Coupler
Available for all types of loaders, the quick-coupler is offered by the most popular manufacturers of loaders and loader attachments. It is a simple attachment for your loader that allows you to quickly switch different attachments, increasing in this way your productivity and flexibility on the job site.
Backhoe Attachment
In order to turn your loader into a robust machine for excavating jobs, you need a backhoe attachment. The backhoe attachment comes in different sizes and shapes for specific excavating applications. This popular loader attachment provides a minimal ground disturbance, making the loader capable to perform in sensitive areas.
General-Purpose Bucket
The general-purpose bucket is one of the most popular loader attachments that can be found online. Most loader owners have a general-purpose bucket on disposal which can be used for light-duty grading, leveling and material handling applications. With a long bottom and great breakout force, this attachment is a worthy investment.
Dozer Blade
This attachment is a must-have tool if you need to complete landscaping and construction projects regularly. The dozer blade allows you to push, plow and move large and heavy loads easily and quickly, turning in this way your loader into a compact crawler machine. For specific job requirements, there are dozer blades with customized designs.