HDMI Cables Available Online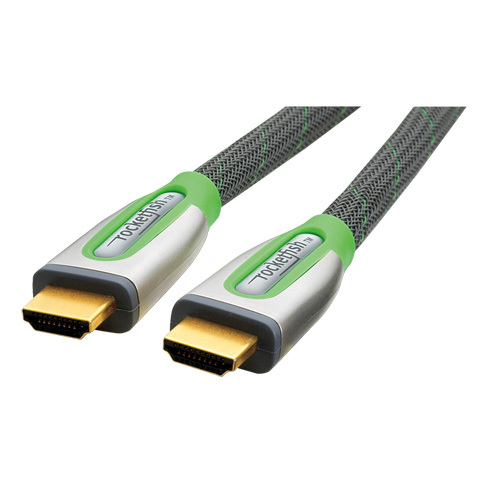 HDMI cables or High Definition Multimedia Interface cables allow users to connect certain electric devices, such as high definition displays or high definition stereo surround sound systems, in order to get the highest picture and sound quality from an HDTV or an HD surround system. HDMI cables are ideal as they allow for the transfer of uncompressed data from HDMI source devices to compatible devices. Of course, it is vital to choose the right type and length when looking to buy HDMI cables. Before you buy HDMI cables, research the availability of the cable product. Also, learn more about different cable types, how they work, labeling, mounting and storing options for HDMI cables.
Full Ethernet Speed – The new type of HDMI cables allow devices to receive and send data at full Ethernet speeds. This generally eliminates the requirement for separate Ethernet cables and enables devices to share their internet connection with other HDMI gadgets.
Support Dual Stream – HDMI cables are capable of dealing with dual stream 3D resolutions up to 1080p.
HDMI cables Support High HD resolutions – HDMI cables provide the support for 4K x 2K resolutions, which are 4 times more efficient than the pixel perfection of contemporary 1080p devices. This helps HDMI cables support digital video in the same resolution as digital cinema systems
Audio Return Channel – In some cases where a TV features an internal content source, like a DVD player or built-in tuner, the Audio Return Channel allows the TV to send data upstream to the receiver via HDMI cable.
Superior Colour Support – Specifically HDMI cables includes support for Adobe YCC601, Adobe RGB and sYCC601 to enable colours to be better presented when viewing digital photos on your TV.
Two New Connection Options – The first new HDMI format is Micro Connector which allows HDMI connectivity to devices like portable media players, digital cameras and mobile phones. HDMI cables also identify a Type E automotive connection system which can be used in supporting HD content in a car.
New HDMI Cables Not Compatible With Older HDMI Devices – Most of the new features of HDMI cables will require new HDMI chip and can't be upgraded via firmware. Also, you will need to purchase a new high definition TV.