The Different Features of Soft Serve Ice Cream Machines
Our love affair with ice cream has been existing for decades now, and although this delicious treat is particularly refreshing on hot summer days, smart foodservice operators know that the demand for it is quite high year round. So if you are an owner in this industry who is considering to buy soft serve ice cream machine for their business, there are some very important things to take note of.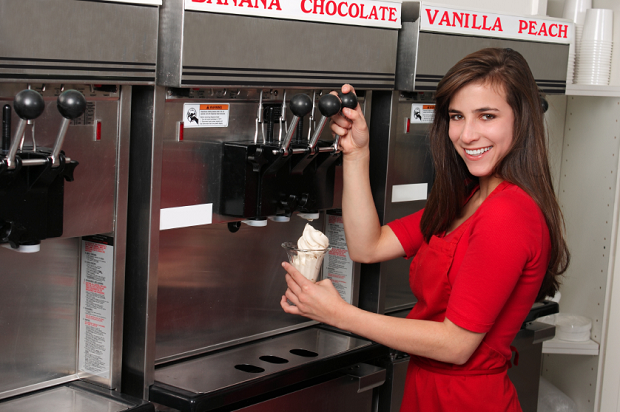 Soft serve is a kind of ice cream or frozen dessert such as sorbet, custard, and yogurt that is not hard frozen but it is instead made by adding air to the ice-cream mix, which increases its volume up to about 45%. This combination of more air and higher temperature gives the ice cream a creamier consistency and makes it hard to dispense. So to roughly calculate – a soft serve product with a 35% overrun (the amount of air in soft serve ice cream) has 35% air mixed into the liquid combo as it freezes. This means that 1 gallon of ice cream mix equals to 1.35 gallons of soft serve ice cream.
Now let's take a look at some of its features before you decide to buy soft serve ice cream machine. They are self-contained units that store mix, churn it, freeze it into ice-cream, and then dispense it. That being said, recovery time is also very important. So if you need a high or medium volume soft serve machine, it needs to be able to freeze additional product in order to replenish what has been dispensed.
The gravity-fed machines require workers to manually load the liquid ice-cream machine into a hopper that is located on the top of the machine, and the rest is left to gravity. There are many models that have touchpad LED displays to set the consistency and temperature of the final product. Once they are being set, these machines automatically adjust for whichever mix is being used in them.
Furthermore, there are many other controls, such as a low-mix light which signals you when it is time to refill the mix hopper. Some more advanced models have an audible signal which indicates when you need to add more mix. This is important because if the barrel is not full, the mix can freeze solid which will prevent the dasher bar from turning. A frozen cylinder can bend the dasher bar, break the blades or burn out the compressor.
There are some soft serve machines that have a safety mechanism that prevents compressor burnout. On some models, the compressor automatically shuts down if you don't respond to this alarm in the next three minutes. Other models shoot hot refrigerant gas from the condenser to the barrel in order to keep it from freezing when the level of the mix is too low.