Things to Know Before Buying an Aftermarket Exhaust
Heading straight into the world of aftermarket parts without doing any research whatsoever beforehand is a bad idea, even if you are buying something as simple and straightforward as a handlebar. But what about the more complex parts, like an exhaust, for example?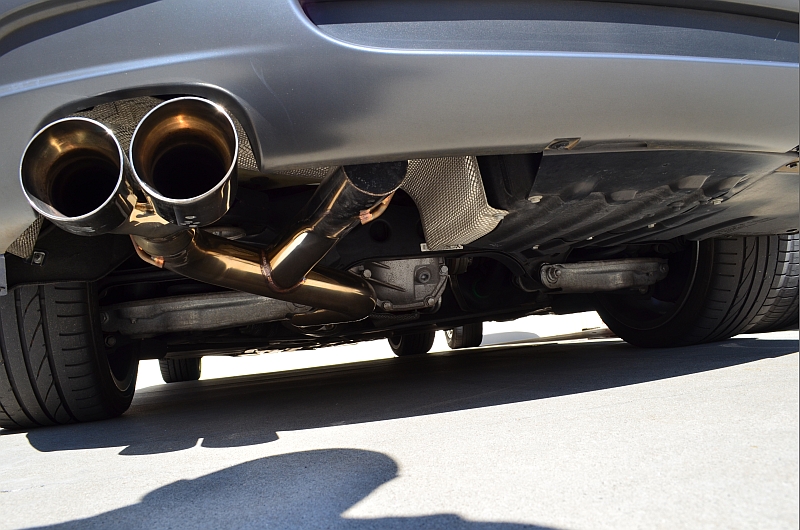 Well, in that case, you need to have more ínfo on the matter than just a few quick tips from that friend of yours who thinks he is the expert in everything. Exhaust systems can make or break your car's performance, which is why it is of utmost importance to be well informed about them before purchasing one. For that very reason, I´ve put together a few tips that I hope will help you make the right buying decision.
When buying an aftermarket exhaust, pay great attention to its size. If you want to get the most out of your car's performance you will need a bigger muffler, which will also determine the loudness of the aftermarket exhaust system. A simple rule to flow here: the bigger the muffler is – the quieter the exhaust will be.
If you are torn between buying an X pipe and an H pipe, consider whether you want to get a higher pitch or a deeper tone out of your vehicle. They both provide the same performance results, it's just that the former feature is in regards to the H pipe and the latter to the X pipe.
A mandrel bent aftermarket exhaust system is going to be smooth along the whole surface but if you are planning to get a compression bent exhaust tubing – get ready for some wrinkles in the metal. This is so because the compression bent exhaust flows less than the mandrel bent, meaning that mandrel is your best option.
Do not increase the size of the tubing without consulting an expert first. Also, keep in mind that if you have a vehicle under 250HP, 5cm tubing will be fine, but if you have street bound vehicle make sure you go for 6.30 cm tubing. For those of you who have a 500HP, get a 7.5cm tubing for the ultimate performance.
Checking if your installation kit has all the necessary parts is also very important because you don't want to end up buying extra clamps or to be missing a screw. Thoroughly check whether the kit has every part and tool that its description says it contains.
Cat back exhaust systems will most often fit in the middle of the vehicle right behind the catalytic converters. However, if you are getting an axle back exhaust system, you will usually have to slip it in the factory break, and sometimes you will have to cut the tubing in order to install it.
Unless you are going racing, you should get a conservative exhaust, because with exhausts – less is more if you drive your car every day. A very important thing to keep in mind is that not every exhaust system will necessarily improve your engine's horsepower.