Server Rack Accessories Available Online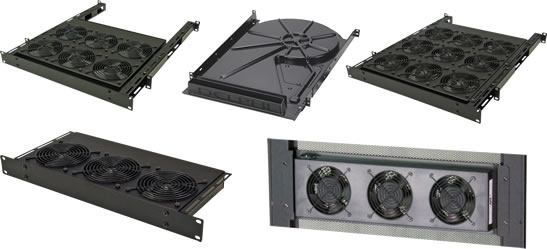 Server rack cabinets are ideal for housing all your network equipment and providing enough space for other vital related devices used. However, server rack cabinets would not perform so well if not combined with unique server rack accessories. If you want to minimize the required floor space, secure hardware and simplify cabling, then consider expanding your collection of rack accessories.
Data centers find server rack accessories quite useful, as they are more organized and allow greater protection to all the devices and servers used in data rooms. You will find a great number of rack accessories available online. Select the ones you think will benefit you most.
Fixed Shelf For All Wall Mount And Swing Mount Cabinets – Fixed shelf is especially designed to hold monitors and heavy network equipment with various mounting depths. This model belongs to the group of the most popular server rack accessories, suitable for both wall mount or swing mount cabinets. Compatible with 450 mm Deep Cabinets or up, but unsuitable for 300 mm ones. If you want to add adjustable depth into your wall mount or swing cabinets for low cost, then this is the fixed shelf model you need. A sturdy heavy duty construction that provides durability and effectively organizes network equipment.
Mesh Door for 42RU Floor Standing Cabinets – This model of mesh door is one of the common rack accessories available online these days. Ideal for 42RU floor standing cabinets. Ideal for holding and securing small, medium and large servers, DVR and routers, patch panels, switches and other rack mount equipment.
Single And Duel Fan Unit For Wall Mounted And Swing Mount Cabinets – If you want to protect the devices stored in the cabinets, then consider single and duel fan units that move air away from components. These two types of server rack accessories protect equipment from heat accumulations, as they absorb the heat as a large sink. Single and double fan units offer quick and easy installation and run less noisy than other fan models.
Chimney – DataWorld Chimney models are the server rack accessories in demand. This type of model, is only suitable for data world cabinets like 18RU floor-standing, 22RU, 32RU, 42RU ,45RU and few others that require this type of accessory. DataWorld Chimney is made of heavy duty material and comes in black colour. Rack accessories like this one for example, facilitate and enclose cable entry from the ceiling, providing greater performance and a smoother connection.