Portable Generators: Outdoor Power Equipment You Can Rely On
What do you know, summer's here! Or is it just the warm wave that makes me feel that way. Nevertheless, we're nearing the time of year when we can have plenty of outdoor fun. And we Aussies are experts at that! Whether it's going on a weekend camping trip up in the mountains, or touring across the country with our caravans – we'll do anything to escape the limits of our homes. That is, provided that we can bring a certain amount of comfort with us.s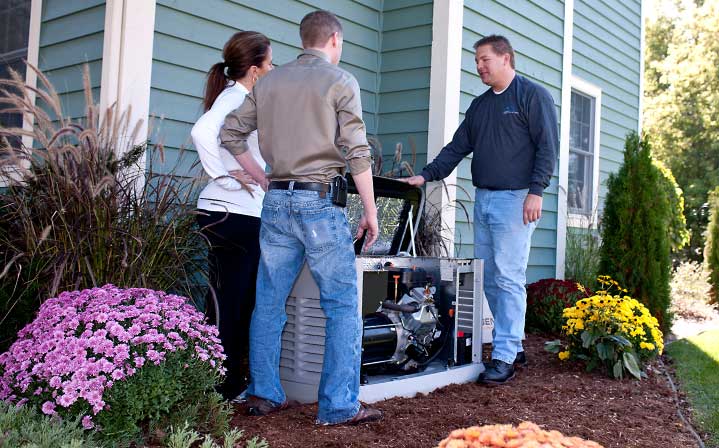 And in this day an age, comfort is strongly connected with having uninterrupted access to electricity. How else are we going to power our smartphones and the gadgets that have literally become an extension to our personality? That's why taking a portable generator on your excursions can open up a whole new level of possibilities. Portable generators are the outdoor power equipment you can rely on when you're nowhere near the electrical grid.
How Much Power Do You Need?
In order to decide what generator to buy, you have to calculate the amount of power it should be able to produce. To do so, you need to take into account the wattage requirements of all the appliances you're planning to use. If you want to be able to power several appliances and devices simultaneously, you will need to combine their wattages to determine what generator you should get. Light bulbs and power tools can be hooked on a standard generator, while freezers require lots of start-up power and that's why it's best to use an inverter model.
Consider Fuel
Like any outdoor power equipment, the type of fuel that powers the generator is definitely going to affect its performance. Most generators use gasoline because it allows them to work for longer periods of time. However gasoline tends to emit fumes, so a gasoline generator should only be used outside. If you plan to use your generator indoors as well, consider propane models which might be less efficient but at least don't produce fumes.
Noise Levels
When you're out camping, it's normal that you'd like to enjoy some quiet time, with the only sounds surrounding you being the chirping of birds and rustling of leaves. Surely, a noisy generator is not part of your plans. Luckily, there are many models that can operate quietly. Check the decibel label on the generator. If it's around 50-70 decibels the engine's rattling won't disturb you much. You can also get a model that has mufflers installed if you want 100% silence.