Outdoor Seating Ideas That Will Make You Forget You Had a House
If you have a porch or patio area, then you are probably in search for the perfect outdoor seating. Having great seating means you really get to relax and enjoy the space you have. There are so many great choices out there which you might not have considered. Some of you may be feeling a little less than inspired so I have compiled a list of different seating ideas that work great for the outdoors especially on porches or patio spaces. You should base your choice on the way your porch is styled as well as how comfortable you want your outdoor seating to be. There are so many ways you can create a lovely space using outdoor seating where you will find some ideas listed below.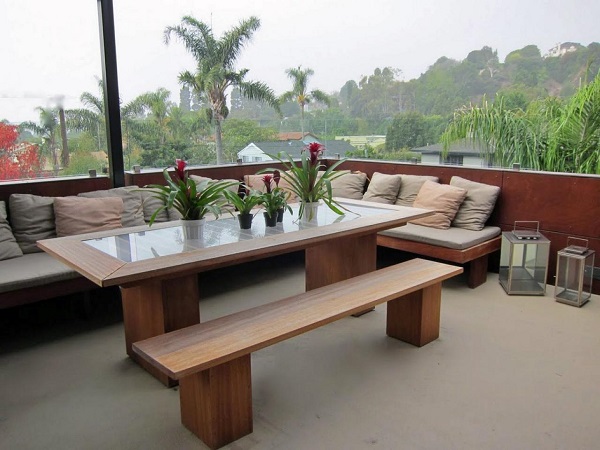 The first type of outdoor seating you should consider is an outdoor seating bench. A bench might not be something you would have considered at first but they are a great choice and they come in a variety of styles. You can find benches that are made from wood, metal, plastic, and more. You can also find differently styled benches for different homes so you are sure to find something that looks great. An outdoor seating bench is also a great choice for those of you who might not have that much space or for someone who needs to seat more people. This is also a great choice if you have a table in your outdoor space because you can simply slide the bench underneath when you're done.
The next type of seating you should think about is a rocking chair. You could go for rocking chairs made from wood that has been painted white. White rocking chairs are classic and go well with modern and traditional homes. You could also go for something darker like black which really stands out and looks great against lighter coloured homes. Black chairs tie into the exterior if the railings and details are also in the same colour. A few rocking chairs would go great in homes that have larger windows because you can set them in between and they won't obstruct the view.
Cushioned chairs and sofas are for people who want some real comfort and maybe a place to nap every once in a while. Most rocking chairs have high backs whereas sofas and cushioned wide chairs tend to be quite low. If you plan on making your porch or balcony a regular place to sit for family and friends, then it should be pretty important to make sure what you place there is comfortable. There are so many different designs and styles that cushioned furniture comes in so it really comes down to personal taste. If you don't want to experiment too much, stick to some neutral colours and then you can easily add some colourful throw pillows for and easy, clean, and chic look.
Teak furniture is also something you can consider as it always looks great outside. This is especially true if you live somewhere with an ocean view. The view and the material just seem to compliment each other and give you that beachy feeling. Remember that any wood that is exposed will need to be treated with oil which can give it a deeper colour. You will need to do this every couple months to make sure that the furniture you choose will hold up against the weather and that it will last. There are so many great choices when it comes to outdoor and patio furniture so let your imagination run wild.