Different Types of Dog Collars Available Online
Just like anyone else who owns a dog, I also want mine to behave good and to be aware that it should not bark and go crazy on other dogs when we walk in the park. I want him to walk beside me all the time, be polite and not do his 'thing' on places where he should not. But no, dogs are definitely not 'almost human'. They are dogs and as such, they need to be on the leash, which means you must pay special attention when you buy dog collar.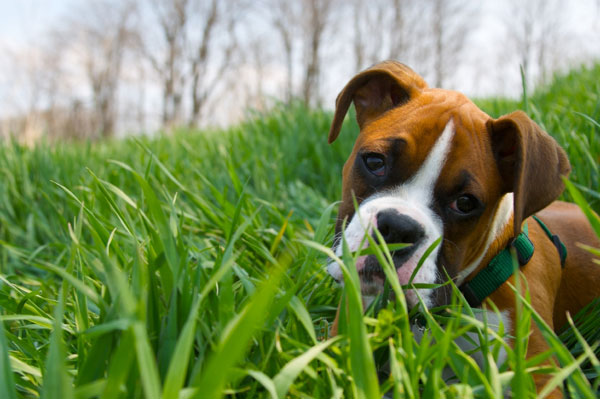 Dog collars are a necessity for dogs, just like shoes are for you. And we all know you do not just buy shoes, you do research different brands and prices, quality and colour choices and only after a few days of thinking, you do decide which ones to get. Now imagine you were a dog. You would definitely want that deluxe treatment for your collar right? Of course you would. So, to help you get the best collar for your dog, we offer you some of the range of options you can choose from.
The Chain Slip Collars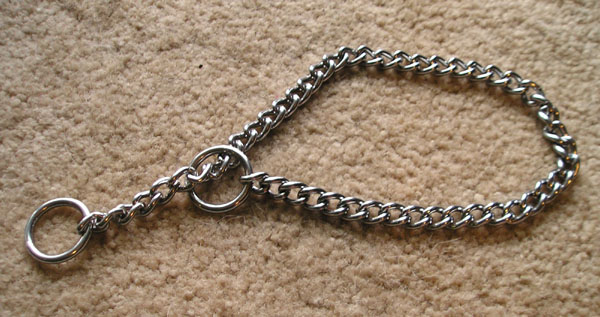 When you buy dog collar and choose the chain slip one, you should have in mind that these collars are kind of dangerous for your dog. They are mainly used for training dogs how to walk on a leash and heel, so corrections are made with a quick tug on the leash. If your dog tends to move too much from you while on the leash, the tug somewhat tightly will close on his neck. However, this is not a good thing because it hurts your dog and it is a potential hazard of strangulation. Keep in mind to never leave your dog with this collar on unattended.
Martingale Collars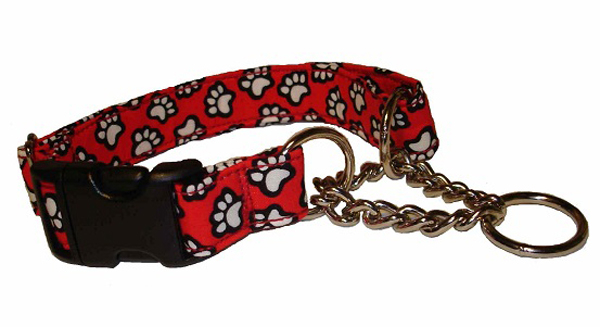 These are designed with the same purpose in mind as chain slip collars, but are far softer. They should stop your dog from slipping out of the collar while walking on a leash. They also use the tug mechanism, but they have a mechanism that prevents entire closure of the collar on the neck. If you decide to buy dog collar of this type, you can choose from a vast array of colour choices as these are mainly made of nylon and similar materials that can be easily dyed.
The Everyday Collar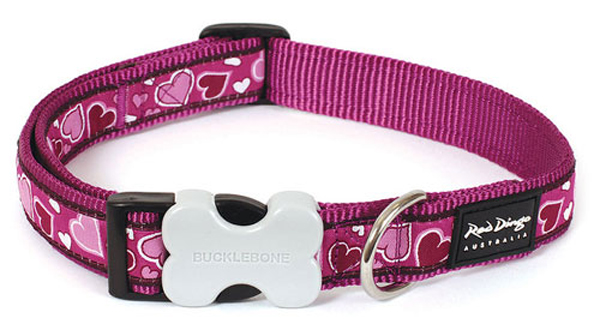 The everyday collar or 'no purpose' collar is a part of the wide choice of dog collars available on the market: it comes in all colours and designs, widths and lengths for all types of dog breeds. If you believe you would be able to control your dog with one of these, you can freely choose one that will express your personal style. Harnesses
In my opinion, and from personal experience, harnesses are the best choice for walking a dog on a leash. The harness is designed to be placed around the dog's chest and abdomen and the leash is to be attached on the top. These are great because they do not put too much pressure on the dog's neck. If your dog has problems with his back, neck or airway, this is the best collar type for him. Plus, you can choose one in your preferable colour.
Head Collars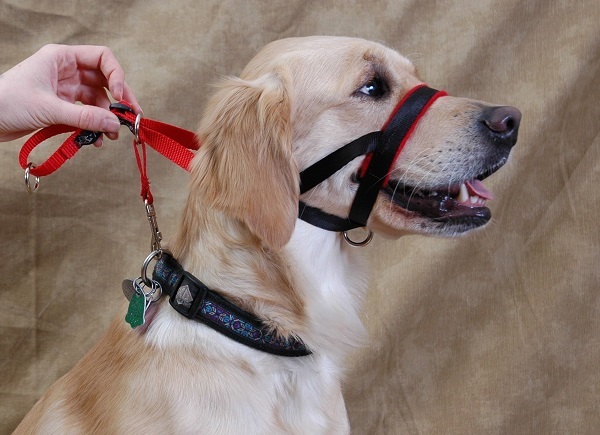 These are basically harnesses for the head and are also meant to train a dog how to walk on a leash and heel. The system is simple: when the dog pulls on the leash, the halter causes the head to turn, which feels a little unnatural for the dog, causing him to get back in the previous position. The head collar probably will not be well accepted by all dogs, since it is kind of a distraction on their head which can make them cranky and even scary at in some particular nervous moments. I definitely would not recommend it.