Different Juicer Machine Models Available Online
Looking for a way to preserve the nutritional value of the food you prepare? If so, juicers are your best choice. After all, how you prepare food does matter. People are nowadays more and more aware of the importance of consuming healthy food and try to take the necessary vitamins and minerals. If you too want to join the 'healthy lifestyle' group and become a healthier you, then you must upgrade your kitchen with an easy-to-clean and powerful juicer machine.
It's time to forget about juice boxes and smoothies. Instead prepare yourself fresh and delicious juices for you and your family. With so many juicer machine models available on the market, you might find it hard to make the right choice. We've managed to narrow available choices down to 3 popular models. The rest is up to you.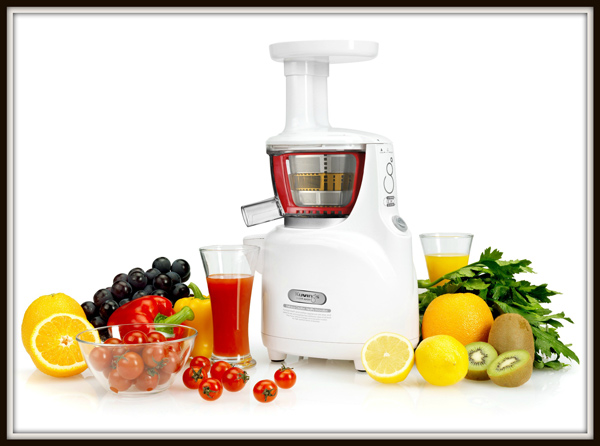 Masticating Juicers – Most people complain that they need at least half an hour to make a liter of nutritional juice for the entire family. Juicer manufacturers accepted the complaints and created the powerful masticating juicer machine. Unlike a centrifugal juicer which uses a sharp, fast-spinning blade to cut fruits and vegetables, the masticating juicer machine comes with an auger that looks like a drill that doesn't cut the food but chews it instead. Masticating juicers use a unique masticating technique that is designed according to human's masticating system. This way the juicer retains all the essential nutrients and enzymes present in the food. And what's most important, you have a full glass of vitamins within seconds.
Cold Press Juicers – The cold press juicer squeezes more juice than traditional centrifugal juicers. You will need less fruits and vegetables to prepare juice for the whole family. You will notice slight difference on your grocery bill. The cold press juicer machine is one of the finest in the industry for domestic and commercial applications due to its powerful motor and high torque. It's much easier to squeeze the juice and deliver 10% more juice than any other juicer.
Whole Slow Juicer – Cut your prep time in half with whole slow juicer machine. No need to cut and prepare fruits and vegetables. Simply throw everything in the wide feeding tube and enjoy a glass of fresh, all-natural juice in just a few seconds. Simple as that! If you are looking for a powerful and silent masticating juicer, then this juicer machine is what you need. This juicer machine squeezes the good nutrients out of the food fast and easy. Once you are done, simply pour a little water in the juicer, turn it on and the juicer will self-clean.