Cooktops Online Buying Guidelines
Every devoted housewife that loves to cook and has a fully equipped kitchen, will tell you that a good and functional cooktop is an essential appliance. Whether a gas, electric or an induction cooktop, they all serve to meet a chef's needs – quick, easy and most importantly, clean cooking.
There are a lot of different kinds of cooktops; some come with burners and oven together, and some come as a separate unit from the oven. Which one you choose depends heavily on various factors. Additionally, there are cooktops that are made to handle cooking in specific cookware, and there are also cooktops that can be installed to handle specific cooking actions like steaming, grilling and deep frying.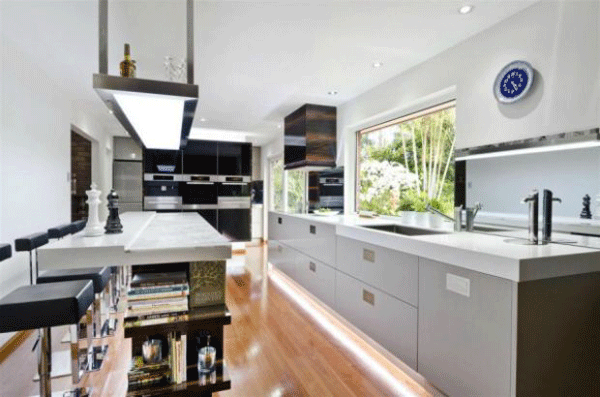 When looking to buy a new cooktops online, explore all available offers of various cooktop retailers, each model and their performances. However, the Internet is a tricky place, so here are a few guidelines you should pay attention to when you're shopping for cooktops online.
Features and sizes
The first thing you should do is to measure the space in your kitchen where you plan to place the cooktop. You don't want to end up returning what you bought simply because you didn't do your homework.
Gas, electric or induction? 
All three types have own advantages and disadvantages. You must know what you need and how much can you pay for it. A gas cooktop allows you to heat and cool cookware very quickly, almost instantly. Plus, gas burners can be bought single, double or more. The thing with gas cooktops is safety, particularly, a case of gas leakage. So, if you're browsing gas cooktops online, consider installing a carbon monoxide detectors.
An electric cooktop is a little more expensive, and mainly comes with an oven attached to it, although you can get one without the oven as well. Additionally, electric cooktops use electricity, so be prepared to pay higher electricity bills.
And finally the induction cooktops, the latest invention on the market. Induction cooktop works on electromagnetism, meaning it heats very fast. It is fancy as there are no visible burners on top, which can be tricky since you can burn yourselves thinking it's not turned on. The drawback is that this type of cooktop only works with cookware that contains iron. Also, it is more expensive than the other types. Many cooktops online retailers offer induction cooktops from different brands and of different designs, so if interested, you'll have a wide offers to choose from.
Know the seller 
The online and offline offfers of cooktops is wide; there are many manufacturers, retailers and even second-hand shops that offer cooktops of different price ranges. So, to protect yourself from potential scams and rip-offs, ask around a bit, do a small research. Where did your friends buy it from? What's their experience with the retailer? How are they satisfied with their cooktop of that particular brand? Questions like these will make it easier for you to know which brand is the best and how much your total cost will be. And especially when you're buying online, try to order from retailers that offer customer support and warranty.